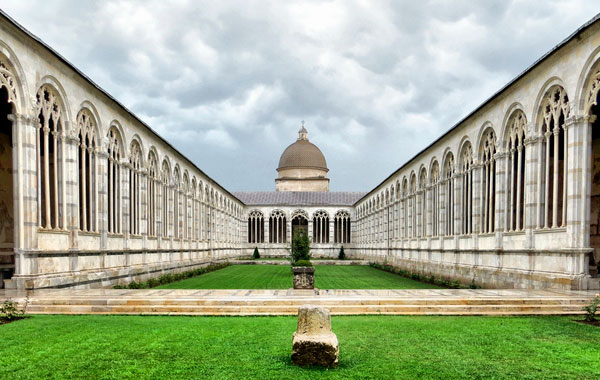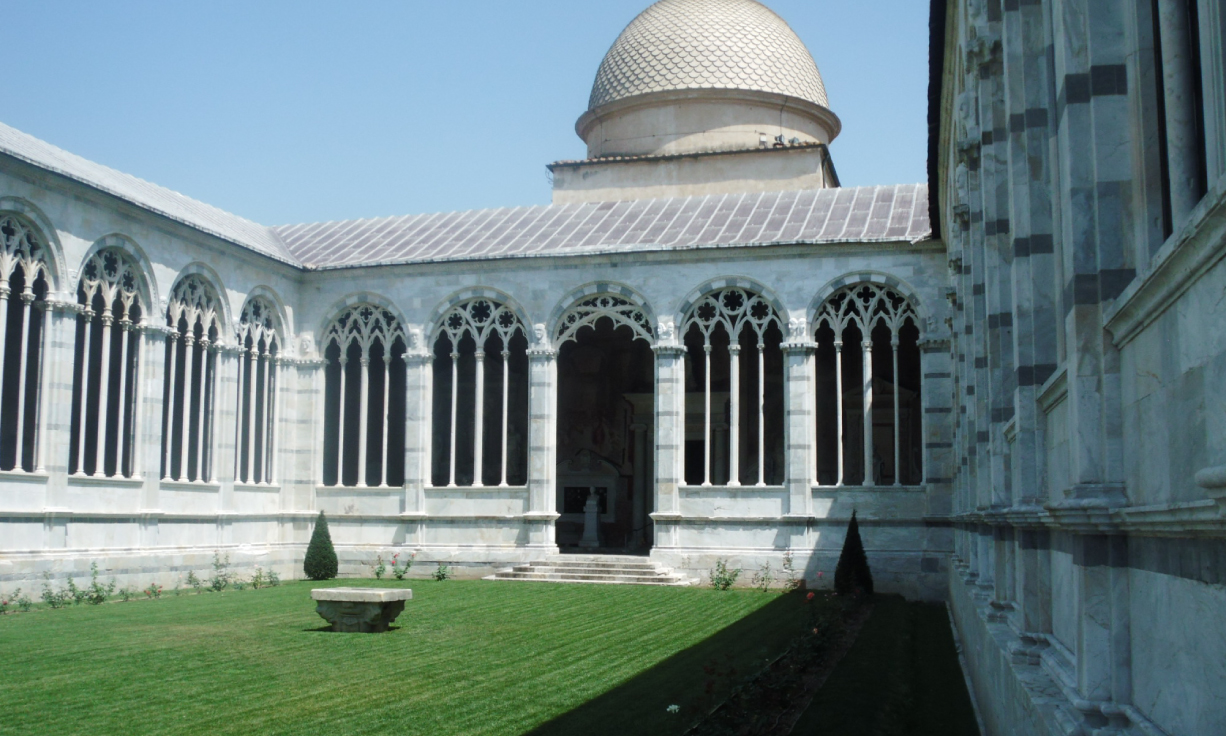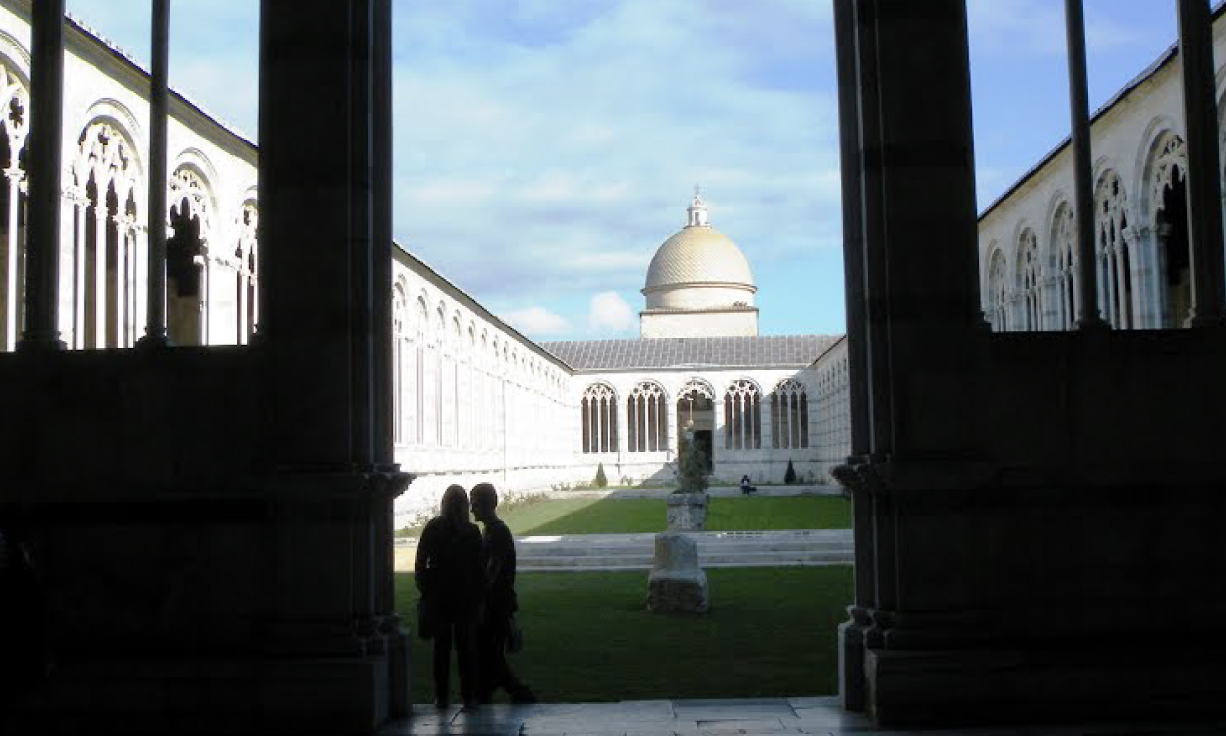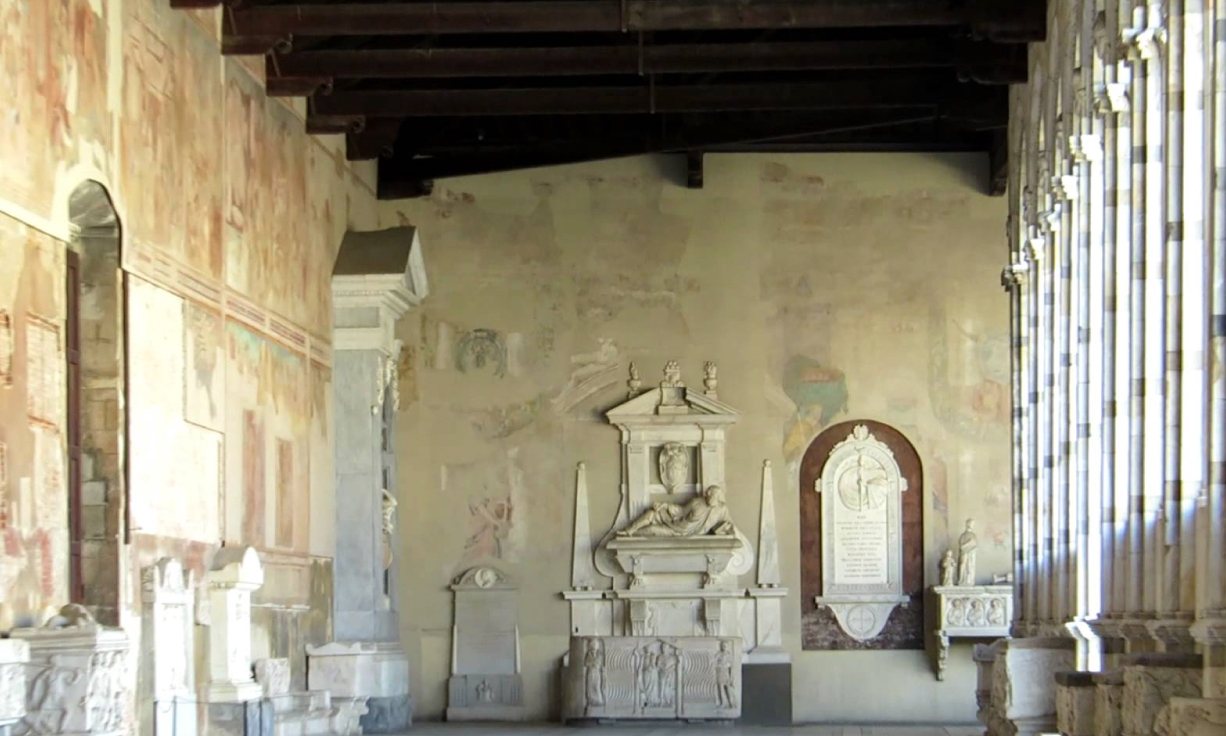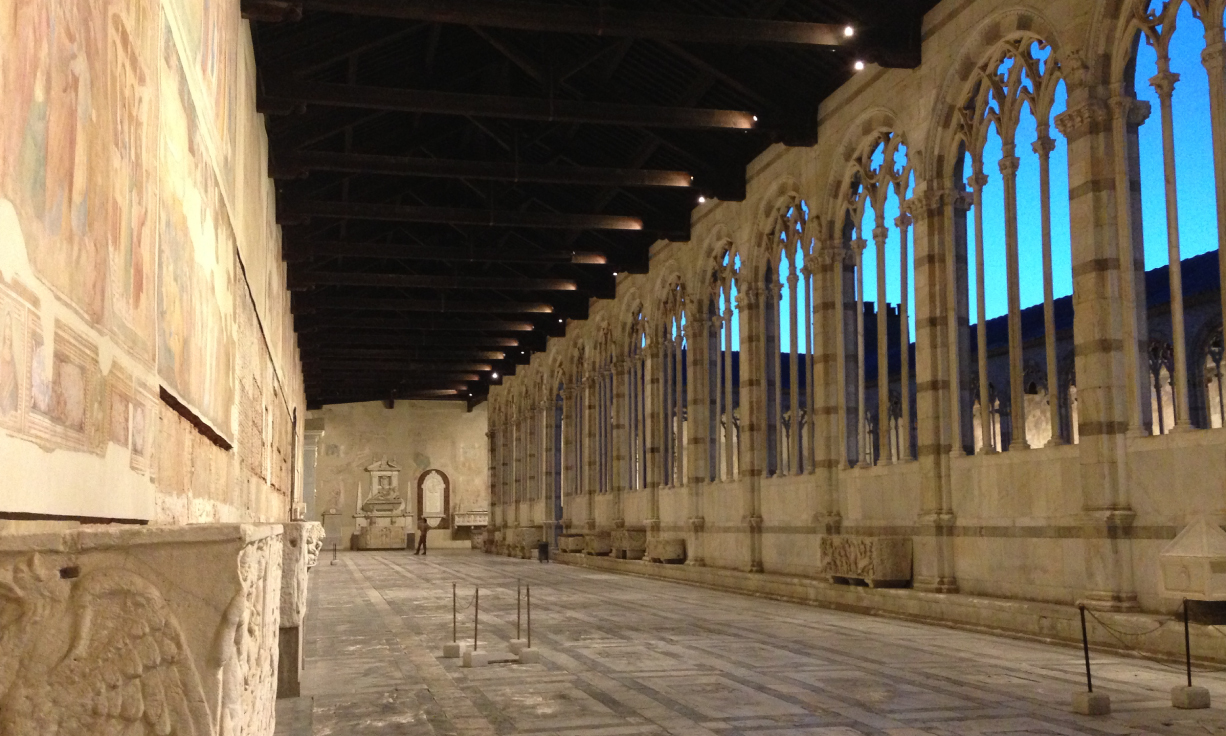 Informazioni sull'itinerario
Descrizione dell'itinerario
The Monumental Cemetery of Pisa seems to be a sacred place because the Crusaders brought here the holy land taken on Mount Golgotha, just outside Jerusalem. Those buried Pisan most illustrious characters and there are works of art from the Etruscan, and Roman and medieval up to the masterpieces of the last century. Simple white marble walls guarding the graves of the dead, the most prominent personalities were buried in the garden or in the central Roman sarcophagi, while under the arches resting less prestigious personalities. When in the nineteenth century the cemetery was rearranged, even the sarcophagi were moved indoors, so that currently all burials are under the arches. The intersection of celebration of history and reflection on death made the cemetery one of the most visited monuments in the nineteenth century, until the bombings of the Second World War caused serious damage to the frescoes. In 1945 work began on the restoration, which, unfortunately, are still ongoing.
When: November to February from 10.00 to 16.30. From March to October from 9.00 to 18.30
Never: 1 January and 25 December
How much: 5 € including the Museum dell'Opera del Duomo.
How: from the train station with the shuttle A or the bus n ° 3